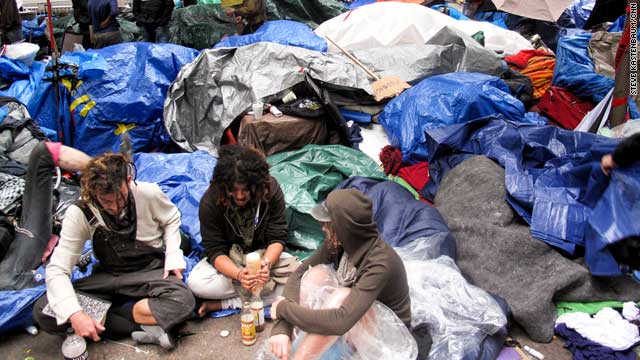 Somehow, I just can't believe this poll.  But, having said that, if New Yorkers want them, they can have them.  I do think other  affected cities would be smart to offer transportation to New York City to their protesters.
From Yahoo.com
NEW YORK (Reuters) – Anti-Wall Street protests have won broad support among New York City voters, who would overwhelmingly favor tougher regulations on the financial industry, new poll results showed on Monday.
Sixty-seven percent of those who responded to a Quinnipiac University survey said they agreed with the Occupy Wall Street protesters, who are upset that banks were allowed to earn huge profits after being bailed out during the recession, while average Americans remained under financial strain.
An even wider margin, 87 percent, agreed with the protesters' right to camp out in Lower Manhattan, as long as they obeyed the law. The movement began staging rallies more than a month ago.
Support for the protests was split down party lines, with 81 percent of the Democrats saying they backed them, while only 35 percent of Republicans said so.
read the rest at Yahoo.com